RECENT WORKS
MING (BRUSH STROKES)
Trumpet virtuoso Joe Burgstaller performed the world premier of Ming (Brush Strokes), by Su Lian Tan, on 27 October 2012 at the Yong Siew Toh Conservatory, Singapore.
".... A highlight was the world premiere of Malaysian-American composer Su Lian Tan's Ming, an evocation of Chinese brush-painted landscapes, its placid waters, gnarled trees, rugged mountains and soaring birds. Partnered by pianist LowShao Suan, this atmospheric score ambled from impressionistic half-lights to a Messiaen-like timeless calm. Burgstaller's part used the mute liberally, totemper the bluesy timbre before going full voice on a song."
— The Straits Times, Singapore 28 Oct 2012
LOTUS LIVES
Lotus Lives is a chamber opera by Su Lian Tan, with visual projections by Tim Bartlett and libretto by Anne Babson.
"Lotus Lives is a chamber opera, for two voices and brass ensemble, that brings a fascinating juxtaposition of chronologies, an exploration of themes of growth and discovery, and the crossing and interpenetration of cultures, all accompanied by a dazzling display of electronic staging."
—Nicholas Clifford, Middlebury College
"..about Lotus Lives by Su Lian Tan. The subject of a Chinese American woman exploring her heritage was very compelling. I also thought this was a beautiful production, and I especially responded to the video/projection design and the way the show played with shadow puppetry. The piece (and Tan herself) feels so ambitious, and I'm glad she's been brought to my attention."
—Oskar Eustis, artistic director, Public Theater, NYC
The Middlebury premeire is discussed in The Rutland Herald, The Addison Eagle, and The Addison Independent.
The development of Lotus Lives received funding from OPERA America's Opera Grants for Female Composers program, supported by the Virginia B. Toulmin Foundation.
JAMAICA'S SONGS
"The music is powerful and the emotions very direct, though at times painful. This is a major and substantial work."
—Burlington Free Press
"They're sublime. You forget the words are separate from the music. When I listen to them I forget I wrote the words."
—Jamaica Kincaid
PRAISE FOR SU LIAN TAN'S MUSIC
LIFE IN WAYANG
"The stunner of the evening was Su Lian Tan's Life In Wayang composed last year, a work that comes out saying something you'd like to hear again... Tan interweaves a subtle sonic texture combining Asian micro intervals and melodic fragments anchored in a neo-neoromantic atonality that unfolds in indulgent textures."
—The Washington Post
"The piece is attractive, at times rather romantic and through the performance reveals a rising musical power, like a locomotive gathering steam."
—St Louis Post Dispatch
BY LEAPS AND BOUNDS
"Particularly alluring... began in an angular Western style with a balance of vehemence and serenity. But near the end... hints of gamelan melodies illuminating both instrumental lines."
—The New York Times
"...the stern post-Webernisms are gradually softened by the comforting sounds of gamelan music."
—New York Magazine
"...engrossing. The composer evokes her native Malaysia in a sparse dialogue, with single notes calling back and for the to one another between the two instruments."
—San Francisco Chronicle
AUTUMN LUTE SONG
"Although Dvorak and Mozart are among the most popular works in the orchestral repertoire, ...Tan's Autumn Lute Song...particularly attractive, combining elements of Oriental, avant-garde and French music. Autumn Lute Song has the spice of today's classical music, but is written in such a light manner that it positively sparkles."
—The Times Argus
"a crystal-like evocation of autumn...began in a serene meditation...filling a whole sky with the memory of creation..."
—The Rutland Gazette
"transparent...an overall shimmering quality. It is playful at times, and at others rather terse. It can drift along lazily then shift into motor driven propulsion."
—The Daily Gazette
INVENTION AND SINFONIA
"...it took us from it minimalist beginnings through several centuries of different styles….strong and commanding."
—The Bennington Banner
Chamber Music by Su Lian Tan
Featuring Jupiter String Quartet and Bruce Brubaker, piano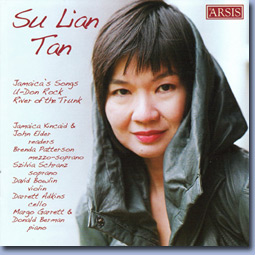 Featuring Jamaica's Songs, U-Don Rock, and River of the Trunk
Jamaica Kincaid & John Elder, Readers
Read an article on and review of this CD by Barnaby Rayfield that appeared in Fanfare.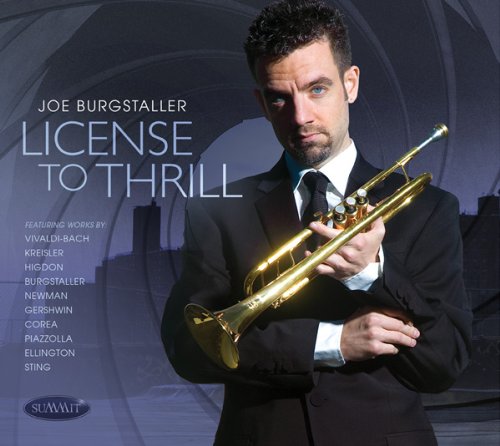 Featuring Ming by Su Lian Tan, performed by Joe Burgstaller
"Su Lian Tan is simply one of my favorite composers... Su's music is that very rare combination of beauty, accessibility, sophistication, surprise, real depth, provocativeness and most of all, connection to the listener's soul... To my ears, Ming is unparalleled in the trumpet repertoire. — Joe Burgstaller
Read Joe Burgstaller's full comments on Ming here.